The story of the anointing of Jesus is found in three Gospels – Matthew 26:6-13; Mark 14:3-9; John 12:1-8. A recent sermon I preached about this event reminded me that Jesus deserves every opportunity to show our love to Him.
Jesus has just a few hours left to live. It's His last week on Earth. So how does he spend His time? He goes to a party at a man's house known as 'Simon the leper.' Nothing else is known about him, except that he once had leprosy. Maybe Jesus had healed him of his leprosy and in gratitude he threw a party. Along with the actions later in the evening, maybe this was a party of some of the close friends of Jesus who had been touched and changed by Him.
Neither Mark nor Matthew names the woman, but John tells us she was Mary of Bethany, the sister of Martha and Lazarus. It's interesting that Mary is mentioned only 3 times in the Bible (Luke 10:38-42; John 11:31-32; John 12:1-8). Each time she is at His feet. She had a close fellowship with the Lord and listened to Him.
She took an alabaster box of spikenard ointment, broke the box, and poured the entire contents on his head. It was customary to pour a few drops of scented oil on guests as they arrived or sat to eat, but she gave it all. She used spikenard. Spikenard was imported from the Himalayas.
The disciples criticized her. According to John, this was led by Judas. Two complaints: First, it was a waste. At the least, anointing many heads is better than only one. Second, it could have been better used. They could have sold the perfume for 300 pence and fed the poor. 300 pence is 300 daily wages. Today, this would be worth about $45,000.
But according to John, it wasn't the poor Judas was concerned about. He held the money for the group. His concern was motivated by greed or at least control over the money. It is the 'love of money' that is the root of all evil. This event probably pushed him over the edge in his determination to betray Jesus.
Jesus defended Mary's action. First, He proclaims that she did a good work and would be rewarded for it. Mary may not have set out to anoint Jesus for burial, but her 'over the top' act of love will always be remembered for that. Second, their concern for the poor is important, but the poor will always be around. But the opportunity to do what she did will not. It is not that Jesus is not concerned for the poor, but every opportunity must be evaluated in relation of Jesus. Today, it is important to remember that Jesus said what you have done to the 'least of these' you've done to Him (Matthew 25:40).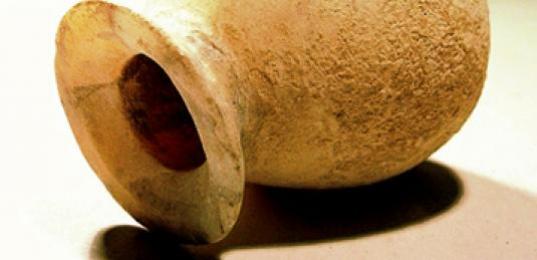 What can we learn from this story?
A life spent in selfless devotion to Jesus is not wasted, but a life spent on self is totally wasted.
Earlier Jesus said, "For whoever wishes to save his life will lose it, but whoever loses his life for My sake and the gospel's will save it. For what does it profit a man to gain the whole world, and forfeit his soul?" (Mark 8:36)
Selfless devotion is costly: It may cost you financially (stuff) …socially (pride)… criticism (reputation).
Selfless devotion grows from personal love and gratitude.
Selfish devotion flows from knowing Jesus personally.
Selfish devotion results in action… the fragrance of Christ surrounding your life… service for Christ…witness for Christ.
Mary's action reveals the proper basis for evaluating our own actions: Did I do what I did because I love Jesus? She didn't do this out of duty or pressure, but out of sheer devotion for Christ. She did it from a perception of Christ that even the apostles lacked. She knew He was worthy of extravagant love. The more she learned about Him listening to Him in His ministry, the more she loved Him. When Jesus is your treasure, you will spend your life in selfless devotion to Him.
She did what she could. Her public expression of commitment to Christ invited others to decide what they would do with Him.  Her action forced the hands of all present and moved them either to relationship or rejection of Jesus. As a result of her action she was ridiculed by others.  But as a result of her action she was honored by Jesus.
What have you done recently for Jesus that is 'over the top'? How have you expressed your love to Him in a tangible way?
You can read my other similar article: She Did What She Could.