Nobody wants to talk about it. But many pastors of small churches feel insecure around pastors of big churches. Too much emphasis has been made on attendance. Big & small churches are important to God's work in our world.
Jerry Thorpe spoke on this topic, The Elephant in the Room, Monday night of Baptist Bible College Fellowship Week 2015. (You can read Jerry's bio below.)
Jerry was encouraged to love Jesus, love the Bible, and love pastors through the Baptist Bible Fellowship. Today, both small churches and large churches in the BBF are being used of God. Jerry pastored both kinds of churches in Texas. Jerry listed several churches and missionaries in the BBF that are big and small – all doing a great job.
Often the first question asked at a pastor's meeting is: How many did you have on Sunday? Many think that the standard of success is outward appearance – attendance, buildings, church staff. But the Lord looks on the heart, not the outside.
From Matthew 3:1-10 Jerry talked about the 'success' of John the Baptist. John didn't dress like success. He dressed like like a demented Tarzan and you probably could smell him before you saw him. He had no building. He had no miracles. He didn't go to people – they had to come to them. His message was harsh. His ministry statement may have been: Turn or Burn! He may not be considered a 'success' today.
But He was successful. Jesus said so. The success of John the Baptist did not come from the outward appearance – but in His personal relationship with Christ and his commitment to do what God had called him to do.
Why was John the Baptist successful?
1. His attitude toward Jesus Christ. He said, 'Behold the Lamb of God who takes away the sin of the world" (John 1:29). He chose to identify Jesus as the Savior who would die for mankind. If you love Jesus and preach Jesus, you are a success.
2. His attitude toward himself. He said ' I am not the Christ… I am not worthy to baptize you (Jesus)… He (Jesus) must increase but I must decrease.' To John, he was nothing, but Jesus was everything. If you think you're nothing, but Jesus is everything, you are a success.
3. His attitude toward his accomplishments. The opening statement of his ministry is: 'There was a man sent from God, whose name was John.' (John 1:6). John felt that he was just a voice. John was not supposed to be popular – he was supposed to please God. Maybe God has called you to 'tedious mediocrity.' If so, be faithful! If you are faithful to do what God sent you to do, you are a success.
Good things are happening in big churches. But don't discount the small churches. (By raise of hands, most of the people in attendance were saved in a small church). The issue is not whether a church is small, but whether a church is stuck.
Jerry challenged us to serve Jesus where He has called us. Be faithful. Use your giftedness. Be content. Paul ended his ministry with the statement: 'I have finished the course.' May we finish the calling God has given us to do.
Jerry finished with a beautiful memory of his father, Curtis Thorpe. He didn't remember how big his dad built the church. But he did remember how his dad walked with God, loved his mom, and desired to tell people about Jesus to the day he died. He was a successful preacher.
You can also read some of my articles on this subject: 8 Ideas to keep a church feeling 'small' while growing, The small church is the right size.
In addition to Jerry's message, honor was given to long time missionary, Elmer Deal, who went to Heaven on May 1 at the age of 89.  Approved in 1957. First BBF missionary to Africa (Congo). He served for 6 decades. He was my missions professor while I attended BBC.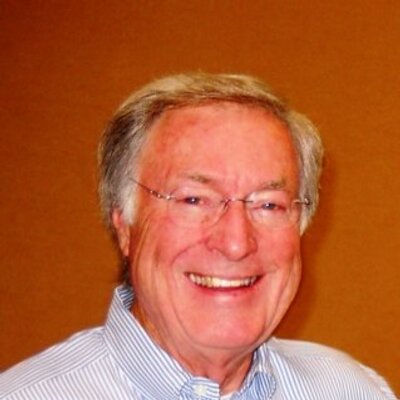 Jerry Thorpe has a unique style of preaching that combines Biblical truths and relevant topics with vitality and humor. He was either co-pastor (with his father) or senior pastor at Temple Baptist Church in Odessa, for Texas for thirty-eight years. He has always been a popular youth speaker. And now in retirement has a full schedule at conferences, seminars and banquets
Baptist Bible College celebrates 65 years of ministry in 2015. As a 1982 alumnus, I am pleased to celebrate this event at my alma mater. These have been some of my thoughts of the Monday, May 4 evening session. Also see #fellowshipweek15
Please share your thoughts.